Everything you need
24/7 access to your aircraft

All necessary (power) tools
Build your aircraft in our
well equipped workshop
Aircraft Builders Europe offers a special service in order to help our customers building their own experimental Sling airplane. Basically, this service is meant for buyers of a Quick Build kit, meaning the aircraft is assembled for 49% in the factory, 51% must be finished by the buyer. It is obvious that not each pilot is able to finish the aircraft himself and/or has workshop facilities available. For these pilots, Aircraft Builders Europe has erected a workshop, containing 3 aircraft bays, which can be rented for a period of maximum 6 months. Because our luxury workshop is equipped with all special and other tools, no further investments in such equipment is required. Furthermore our facilities are provided with kitchen services to make your stay enjoyable! Our technical staff can be asked for assistance for a reasonable fee.
Together we can have your Sling aircraft be ready for flying within 6 months!
Trust in our experience in building
reliable aircraft
Aircraft Logistics. We make sure your Quick Build Kit arrives at our hangar.
Consultation & Planning. Together with our builders we create a planning.
Let's start Building. In 6 months we'll have you airborne.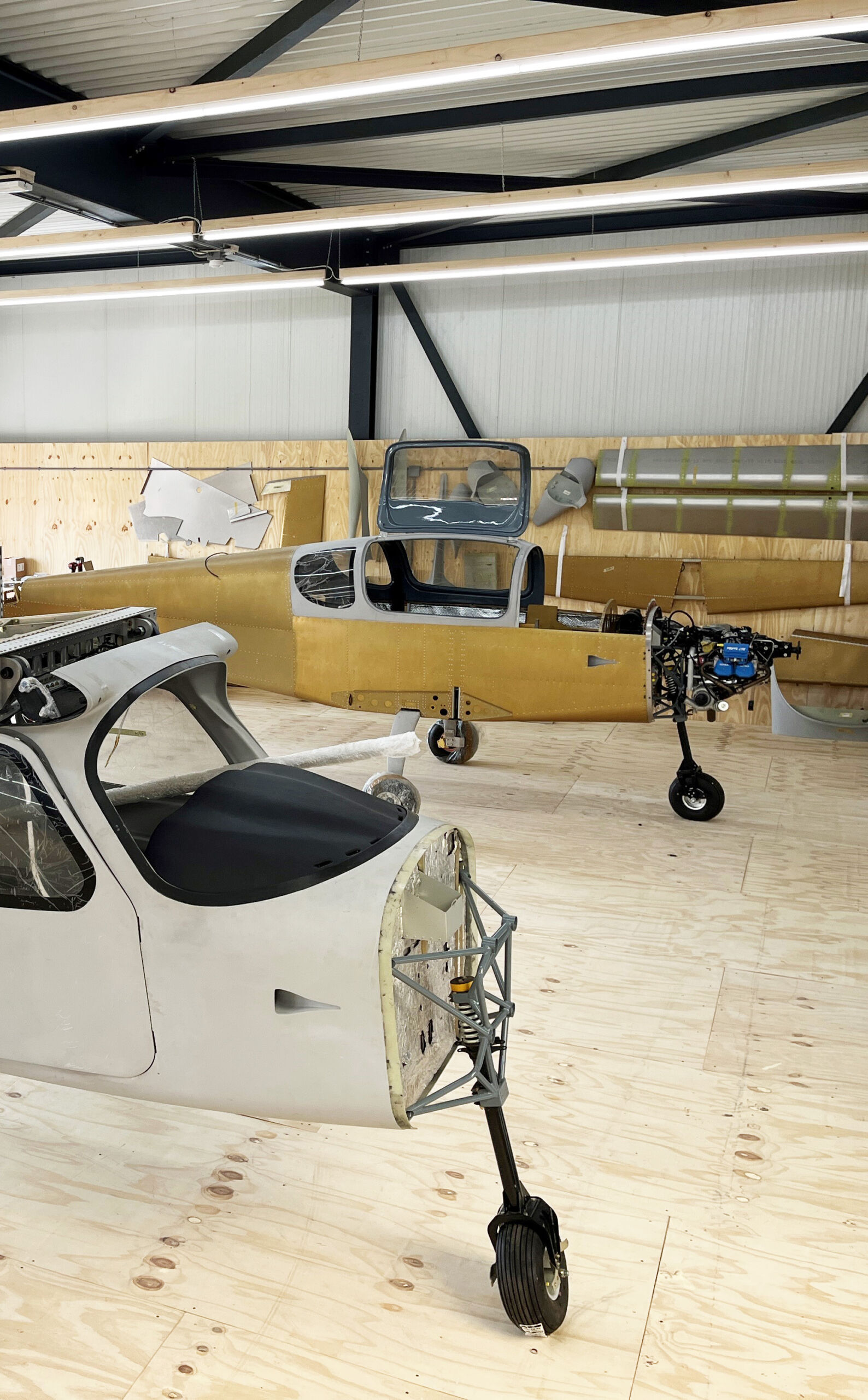 A once in a lifetime experience
Building your own aircraft with an airplane Quick Build kit from Sling Aircraft is fun and exciting. We are here to help with a fully equipped workshop and experienced builders to make sure you can build your dream without stress.
Do you want to know more about the whole process, get in touch with one of our experienced builders.
Advantages of building your own plane
Sling kits are broken down into manageable sections to suit your available space and budget.
Kit planes are subject to much less stringent rules and regulations
Our most recent aircraft builds
Take a look at the pilots that came before you and are taking to the skies in their Quick Build Aircraft.